Legrand Care participated in the Altenpflege fair 2023 with successful results
The benchmark event for the care sector in Europe
Legrand Care was once again present at the Altenpflege, the leading trade fair for elderly care in Europe. The event was focused on presenting the latest products, services, digital advancements, and industry trends in the care sector.
The entire Legrand Care team was delighted with the large number of customers who visited the booth and the significant interest they expressed in Legrand Care´s solutions. Similar to last year's event, this year highlighted the importance of personal interactions with customers and how much both sales representatives and customers appreciate face-to-face conversations.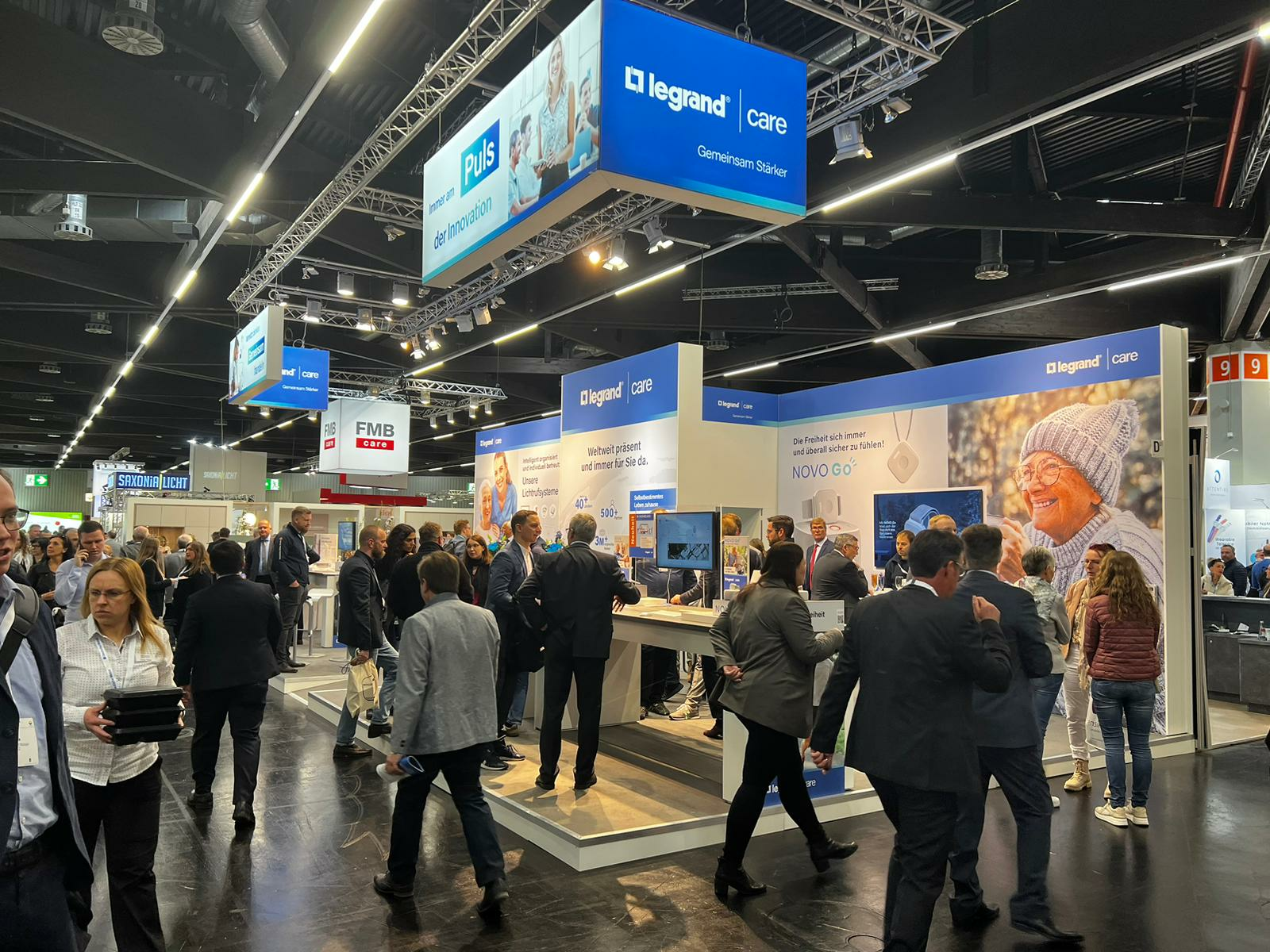 Legrand Care presented its most innovative Assisted Living and Independent Living solutions:
Looking towards the future with NOVO Go
One of the highlights of the fair was the introduction of the next generation of the Legrand Care mobile telecare system called NOVO Go. Visitors showed great interest and enthusiasm for NOVO Go and its accompanying docking station, NOVO Go DOCK.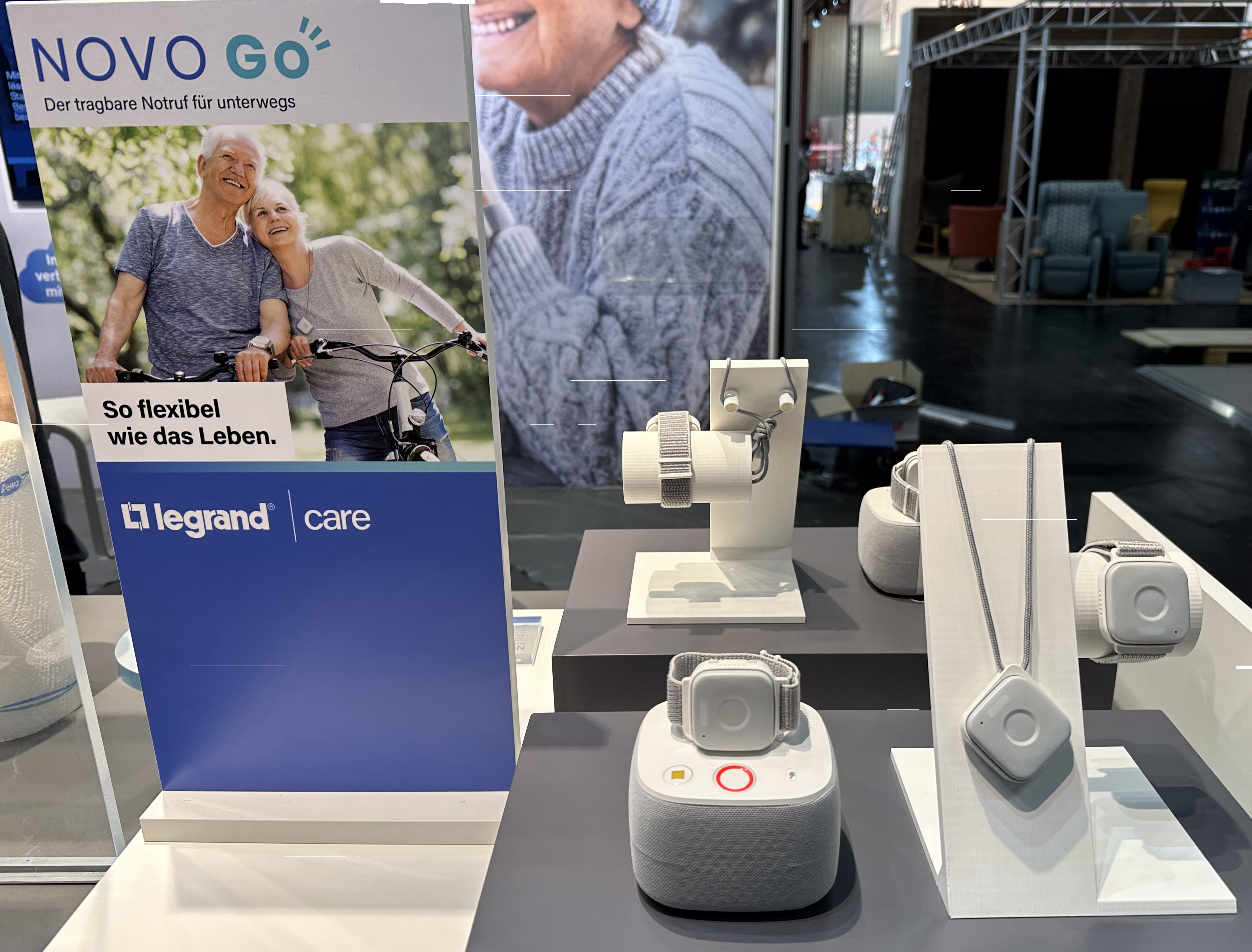 Emergency access to the user´s home: Smartlock
At the Legrand Care stand, two small doors equipped with Smartlock demonstrated how easily yet securely care staff can look after people in an emergency in their locked home. The CMP uses an electronic door lock to grant access to the person's house after an alarm has been triggered.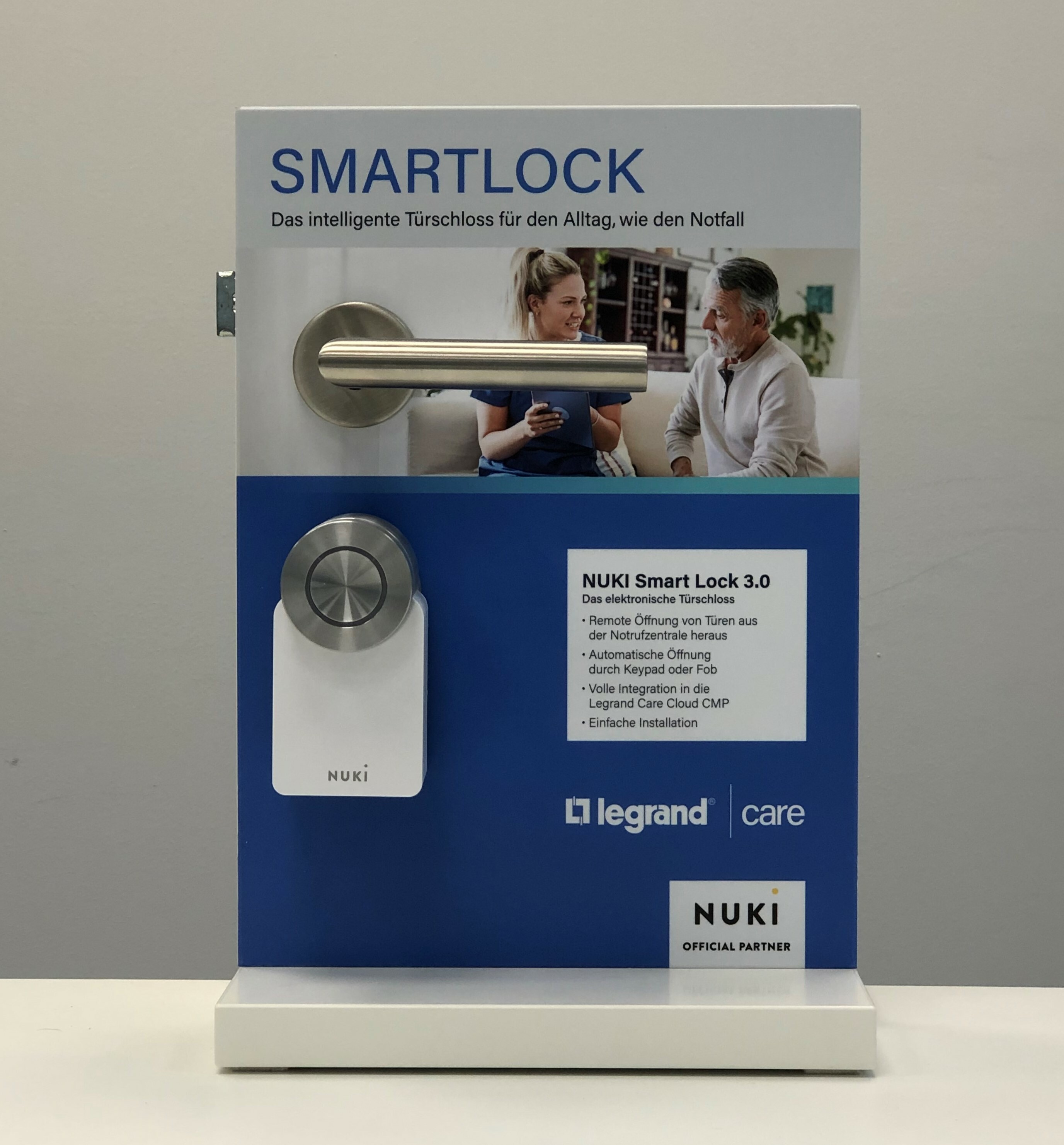 Future-proof and fully digital: NOVO IP/4G VoLTE
Legrand Care also showcased NOVO IP/4G VoLTE, which offers not only a tri-band mobile radio module but also the best voice quality through VoLTE. Customers benefit from fast data transmission in the 4G network and the digital transmission of HD voice.
New D-SERVER for enhanced performance
In addition to the innovations in Independent Living solutions, Legrand Care also highlighted the new features of one of the most powerful alarm management systems for care homes on the market: D-SERVER. This system is renowned for its multiple functionalities that enable advanced alarm management in care facilities and public institutions, allowing care staff more time for service and resident care.
The fair took place in the city of Nuremberg from April 25 to 27 and brought together over 550 exhibitors showcasing their latest developments. The exhibition covered various areas such as care & therapy, occupation & education, IT & management, catering & housekeeping, as well as digital technology.

"We are extremely pleased with the results of this fair, and we are already looking forward to participating again in the next Altenpflege from April 23 to 25, 2024, in Essen," José Carlos Escamilla, Managing Director of Legrand Care Germany, emphasized.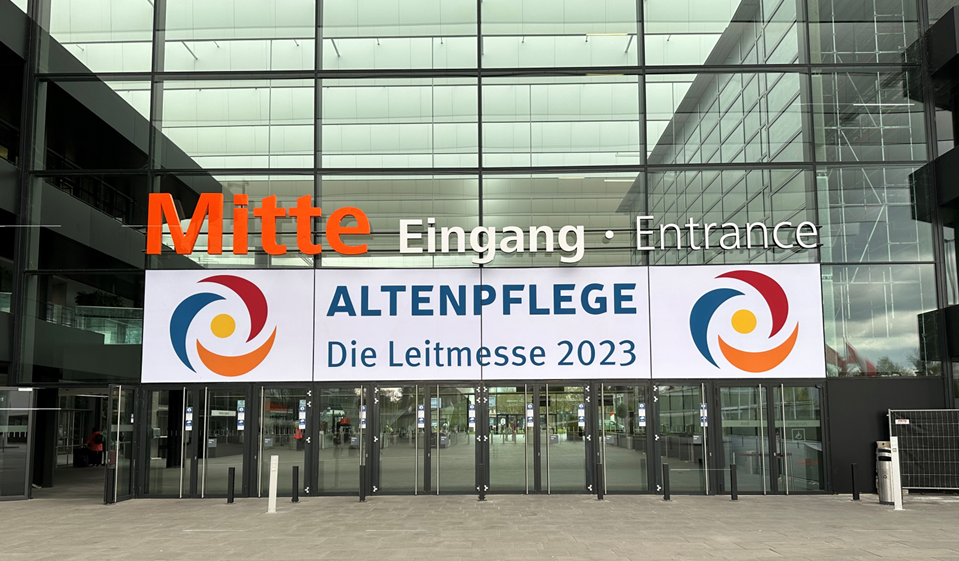 Altenpflege not only focuses on innovative products and services but also emphasizes the importance of continuing education, training, and knowledge exchange in the care sector. The comprehensive conference and lecture program includes specialist forums where exhibitors present current trends and developments, a main stage for expert panel discussions, and a congress featuring 30 talks on relevant topics. This event is organized in cooperation with leading professional care associations.