Opportunities in Rural Areas and the Demographic Challenge
The Silver Economy is a concept that includes all those economic activities, products and services aimed at satisfying the needs of those over 50 years of age, and brings together sectors as diverse as health, banking, automotive, energy, housing, telecommunications, leisure, and tourism, among others.
Neat was part of the Silver Economy online forum organized by the Malaga Provincial Council and focused on learning about the possibilities offered by the Silver Economy approach as a formula for fixing and attracting the population and driving the development of unpopulated rural areas in the province of Málaga (Andalusia, Spain).
The event was divided into three sessions that took place from March 23 to 26. Gonzalo Castellanos, South Europe & Americas – Regional Sales Manager, participated in the March 25 session entitled "Adapted technology at the service of the care of the elderly: Telemedicine, telecare, monitoring, follow-up and virtual therapies.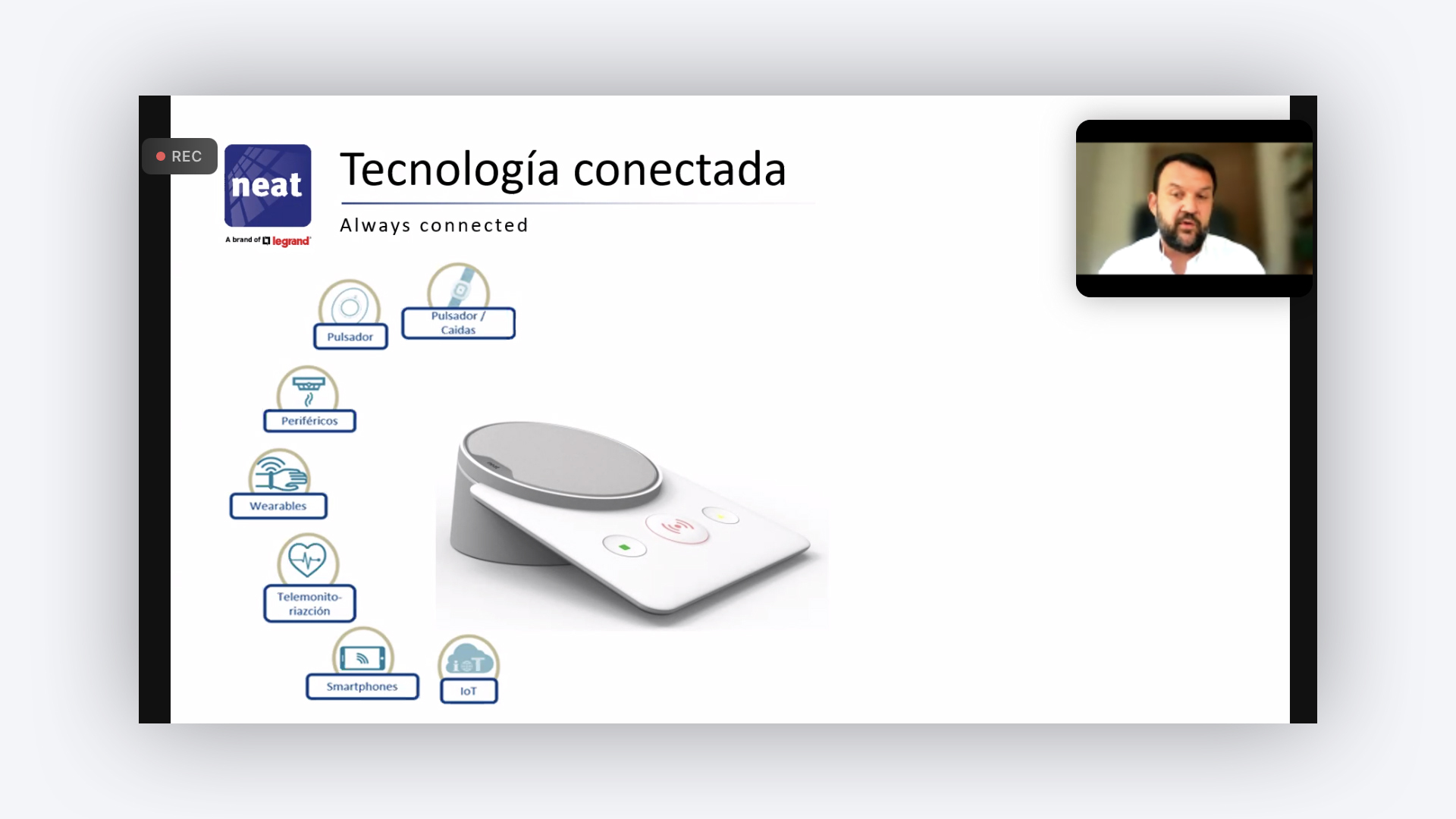 Castellanos highlighted that "Social services contribute greatly to the ability of older people to continue living in their places of origin and to the creation of wealth and employment by attracting the workforce and professionals to rural settings."
Technology is an ally in the sustainability of social services
Also, Castellanos explained that digitalization "is so necessary in urban settings, as in rural settings, since social services are also essential in emptied Spain." Likewise, he highlighted the importance of technology "as an ally in the sustainability of social services."
It should be noted that the forum was attended by the general secretary for the Demographic Challenge of the Ministry for the Ecological Transition and the Demographic Challenge of the Government of Spain, the president of the Malaga provincial council, the Deputy Delegate for the Elderly, Third Sector, and International Cooperation of the Malaga Provincial Council, among other important agents of the public and private sector.
All sessions were carried out with the intervention of an expert on the subject and one or more people who presented an example of good practice of a project or initiative related to the subject.