Legrand Care participated in the TSA ITEC Conference 2023 in the UK
The voice of technology enabled care
Legrand Care, as headline sponsor, attended TSA's ITEC Conference, an industry leading two-day event dedicated to helping social care, housing, health, and TEC professionals deliver proactive and preventative digital services.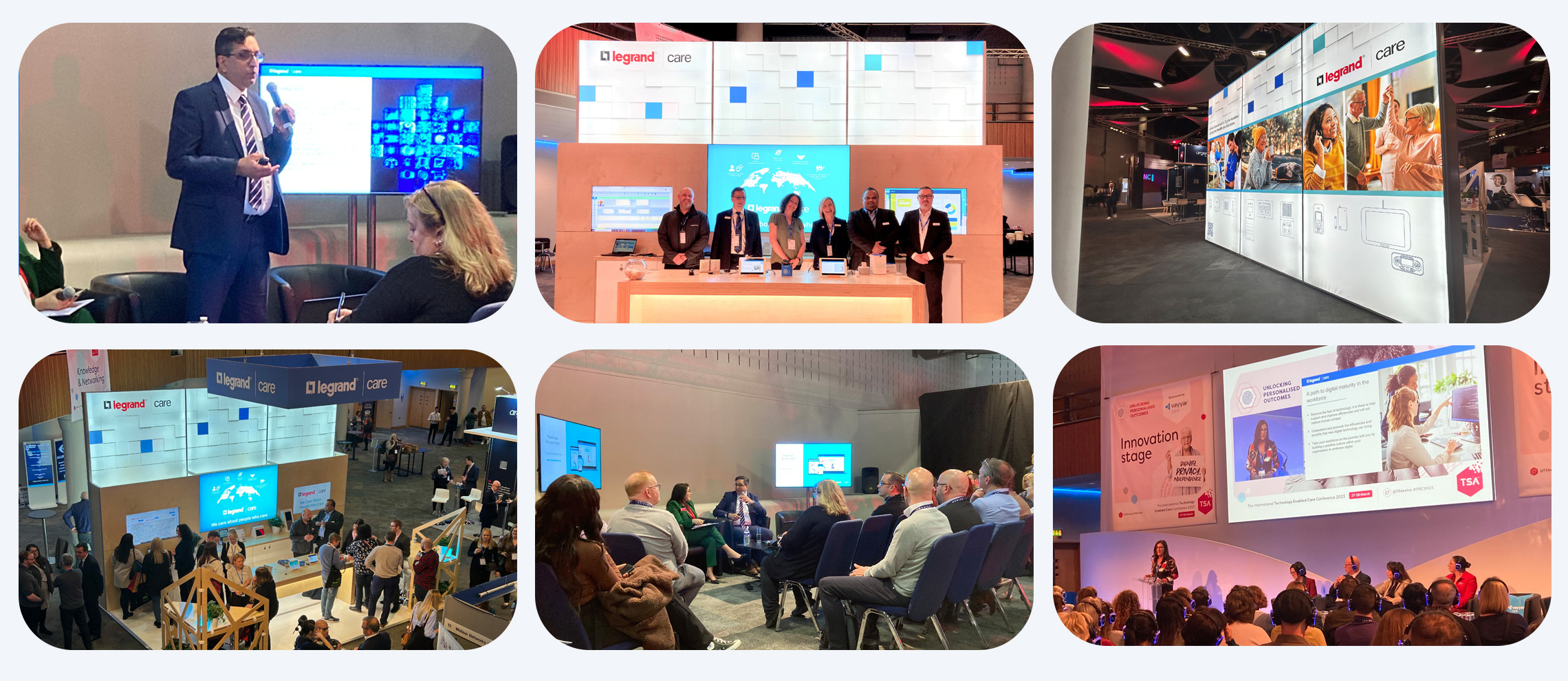 Those attending this event had the opportunity to access high quality plenary presentations with a strategic focus, innovation highlights and a leaders lounge, all with the aim of enhancing networking, promoting technological solutions and sharing ideas.

There were two speaking slots; day 1 was a session around Unlocking the Power of Data Integration in Technology Enabled Care and was led by Saeed Choudhary, R&D Director, where he discussed the need for data security and the importance of data integration within technology enabled care. The second was a panel discussion on day 2 around Future Workforce and the speaker for this session was Key Accounts Manager, Lisa Daughtrey, who talked about the need to understand digital maturity in the workforce and removing the fear of digital technology.

Also, Legrand Care showcased its latest innovations, for example, on Grouped Living the new Infinity solution was exhibited, for Answerlink the new mCare responder App was demonstrated and for Independent Living, NOVO Go and the new Dynamic Fall Detector were presented.

This event once again hosted its annual gala dinner on the evening of day one of conference. This dinner featured the ITEC Awards, which celebrate innovation within the sector and the positive impact Technology Enabled Care has on the lives of millions of people in the UK. Five customer tables were hosted at this dinner.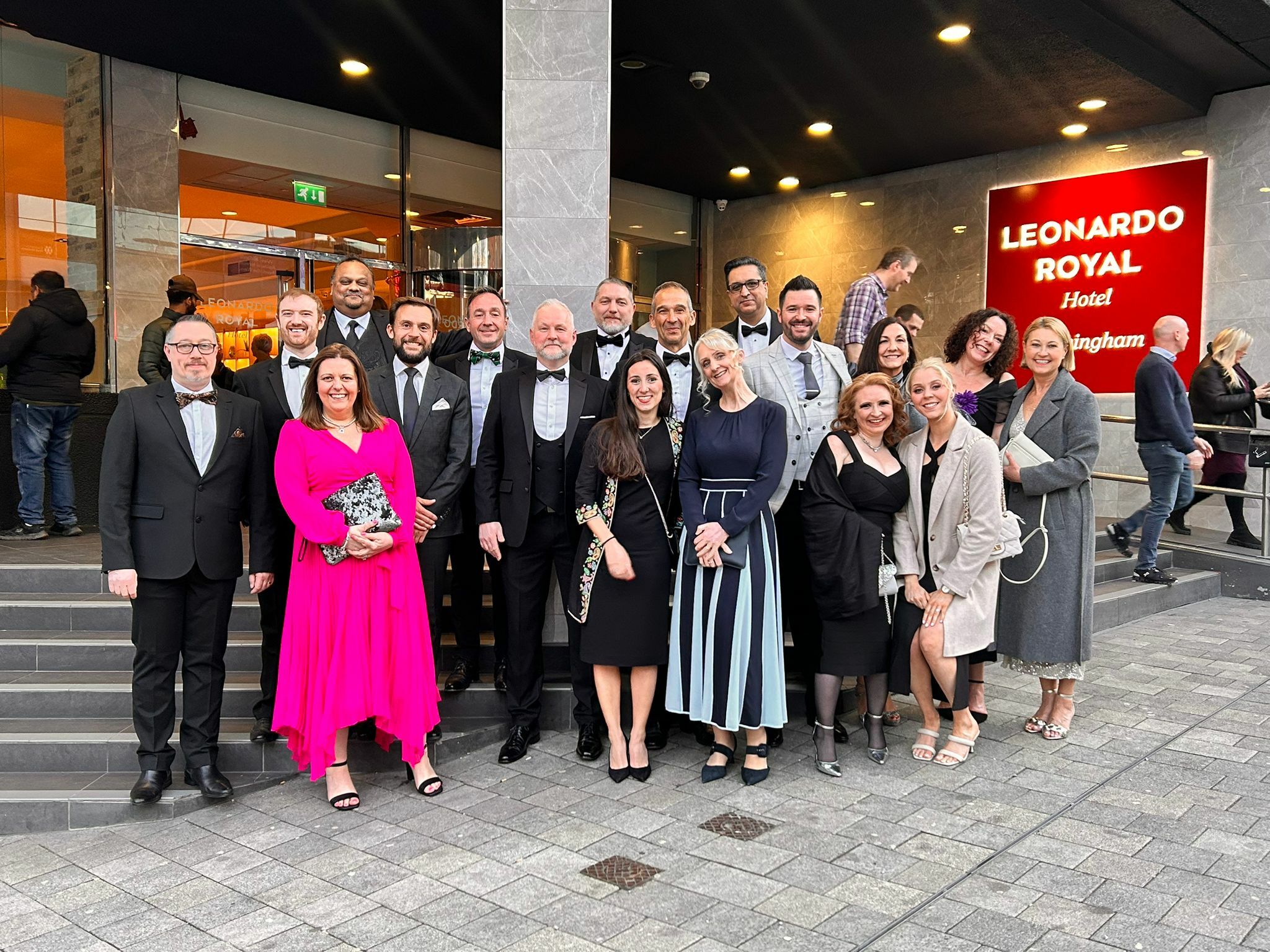 On day 3 our sales teams from Grouped Living and Independent Living stayed on a further day to take part in NOVO Go training presented by Sofie Wergeland and Claes Haglund.

Legrand Care as founding members have again agreed to support the TEC Action Alliance and they launched the new white paper at the conference and laid out plans for the coming year. And for the second year running our international management team gathered for the Management Meeting which was hosted this time by Arturo Perez-Kramer.

The TSA ITEC Conference took place from 27-28 March 2023 at the ICC in Birmingham and more than 1000 delegates passed through the doors of it.