Legrand Care participated as a Gold Partner in the IV National Congress of Dependency and Health
The meeting point of reference for the sector
In order to meet with the key agents of the social and healthcare sector, promote its advanced telecare system and share ideas, Legrand Care attended the IV National Congress on Dependency and Health under the slogan The decisive moment for the social and healthcare sector. Strategies to overcome uncertainty and position yourself in a sector of the future.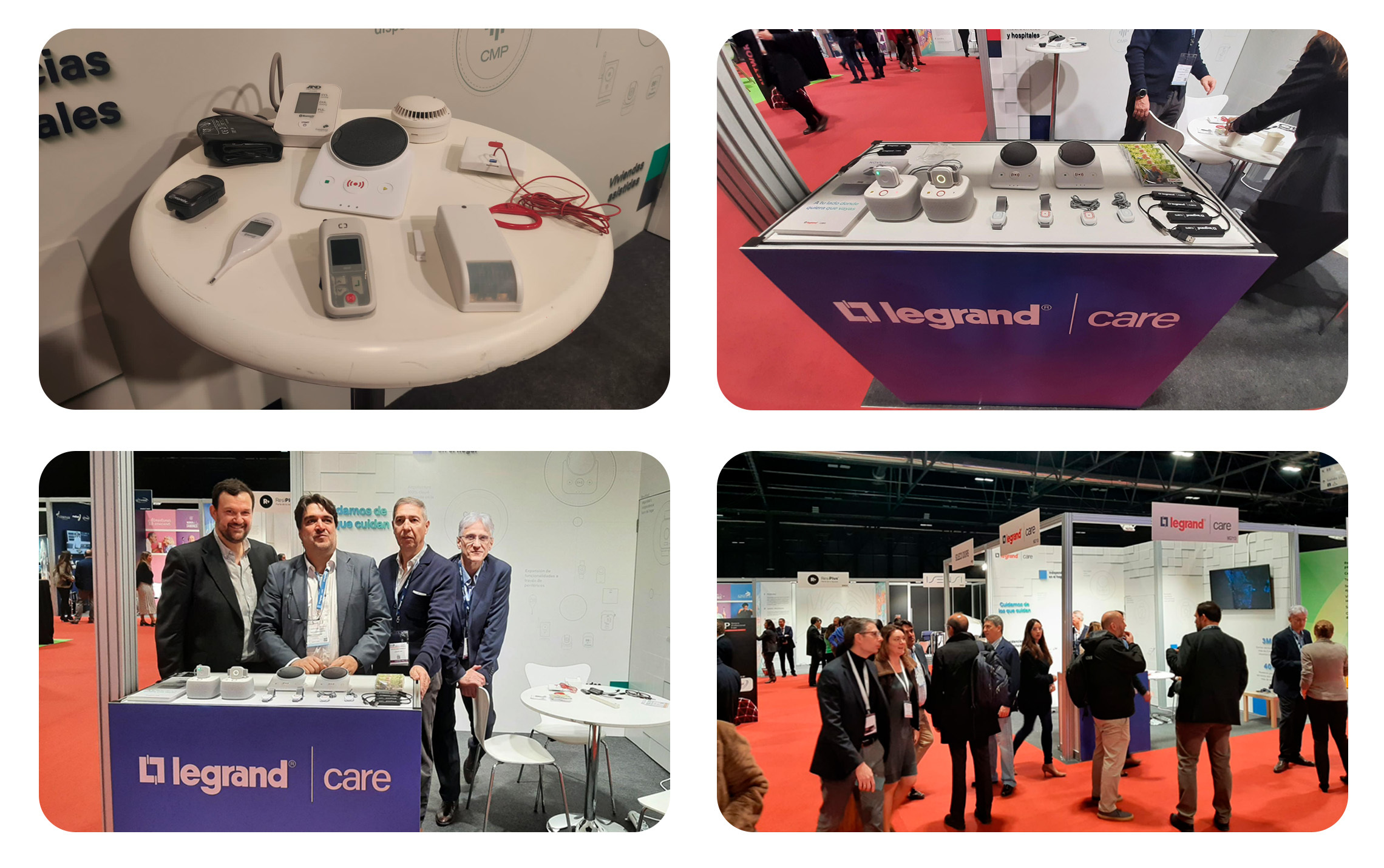 The congress offered a structure of thirteen individual presentations, as well as five round tables, in which some of the most significant challenges and trends in the sector were addressed, such as management models, regulatory uncertainties, senior living, home digitalization, real estate investment, home care and technology in the care, and attention of the elderly.
Gonzalo Castellanos, commercial director of the southern region of Europe and the Americas at Legrand Care, was one of the speakers at the Connected Home round table, in which he stressed that "the connected home must be a social and health space equipped with professional technology that allows service providers to promote comprehensive care for the person both at home and in their environment".
Castellanos also endorsed the role of the telecare centres, insisting that they are "service coordination centres, as for many years they have had the technology and the right professionals to manage social and health services in homes ".

In addition, the Congress has been accompanied by an exhibition area made up of thirty stands that have shared with the attendees their latest products and services for the sector.
The Legrand Care stand focused on its advanced digital telecare system and brand positioning. Many visitors interested in learning more about the company and its developments attended this space. Likewise, the stand was visited by all the representatives of the Legrand Care distribution channels in Spain.
The IV National Congress on Dependency and Health by Alimarket is once again positioned as the benchmark meeting for the entire socio-health sector. On March 6, 7 and 8, this Congress was held at IFEMA (Madrid), organized by Alimarket and Nebext Publications and with the collaboration of Inforesidencias.
On this occasion, more than 700 professionals have gathered at the Congress, which has had 40 speakers, professionals and managers from the dependency care sector.